About AeroKids
Aerokids is headquartered in Karur with more than 70 pre-schools spreading across India. At Aerokids we believe education is the cornerstone of a successful and fulfilling life. At Aerokids, we also understand that the environment plays a vital role in developing a happy, confident, secure and competent child with an inquiring mind. We therefore lay great emphasis on creating a carefully planned and well-resourced environment that is warm, welcoming and engaging.
Our Vision:
 To be a globally recognized educational institution that empowers kids to fly high by providing the safe, caring and fun filled learning environment that young children have at home.  
Our Mission:
Our mission is to provide safe, affordable and high quality kids education.    
Awards and Recognitions:
1. Awarded Most Promising Preschool Chain in India by Praxis Media 2. Awarded Fastest Growing Preschool Chain in India by Worldwide Achievers
Aerokids in News:
Published Article:National Education Achievers, 2015
Published Article:Feasible Franchising by digitalLEARNING           
Associate Memberships: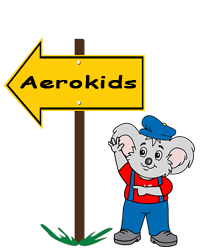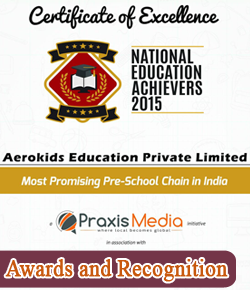 ---